Need Help with Getting Varsity Letters Approved at Your School?
Bedford Express would LOVE To help!

First of all, NEVER GIVE UP! It took us many years to get approved for varsity status. Sometimes, approaching different people will help. We had a team member work with her Honor's English teacher on a persuasive essay. The teacher allowed her to pick her topic to be why the team should get varsity credit. Being able to work on this essay in class and with her teacher's guidance gave her a powerful tool, AND an ally. Her teacher learned a lot through her essay and agreed that we should earn them.

We then created a slideshow movie, using the free software from Microsoft, Photo Story. The final product is shown to the left. Feel free to use our video, or create your own with our ideas incorporated as they fit. If you would like a good quality copy of our video, just click HERE and fill out this information and we will mail you a DVD copy of it.

Next we researched what other teams were doing to earn Varsity Credit, and we created our own requirements for our team. Setting attainable, but challenging requirements was a tough task. It took a lot of time to decide how to do this so that we would show the administration we were taking this seriously and that the letter must be earned.

Impress Your Administrators!

If you have the support of your principal, this is a much easier task. Have your team brainstorm ways they can help the school. Gather these ideas, and implement them as possible. Gather information about the requirements for Varsity Letters for other sports and/or clubs in your district. Do your homework. Our administration was interested in what other Michigan schools were doing. We went to our favorite site, Chief Delphi, and searched for Varsity Letter. There are many threads there which show you schools that are giving Varsity Letters for FIRST Robotics. Print out this data and have it ready to provide to your administrators.

Once you have done all of your preparations, request a meeting with your principal and superintendent. Share your/our video, essays, research, and proposed varsity requirements. Always exhibit Gracious Professionalism and avoid putting down others that earn letters. Focus on how much time you dedicate and how you deserve this recognition. Thank your administrators for their time.

Next will probably come the waiting game. Remember the first rule! DON'T GIVE UP! But, don't pester either. Give it a reasonable time frame and then follow up. If you are unsuccessful, ask why and then find a way to ease their concerns. Network with others who have achieved this status and KEEP TRYING!
If you have a webpage that helps teams get Varsity Status, please click

HERE

to have your site added to our list!
1023 - Varsity Requirements

This is what works for our team. It is reviewed and changed as needed at the end of each season. We have tried several ways, but this works for us. Some schools do not have requirements. You have to find what works for your team. Find the right spot to put that bar to where your team members have to reach, but CAN reach this status. The requirements help earn the respect of others earning letters. But, there will always be those that state letters should be for athletes only. But, most of those people have NO idea the amount of time we put into our sport! Invite them to your practice and they will surely be impressed with all you are doing. Feel free to use all or part of our requirements as they work for your team.
BX has three levels of commitment. We have Varsity, Junior Varsity, and casual members. Casual members are free to join the team and participate in whichever area they choose. They are not interested in the Varsity Letter but are interested in being on the team. Often, dual athletes join as casual members because they cannot meet all of our requirements or practices. Key positions on our team are giving priority based on commitment to the team. Varsity candidates are always considered first for leadership roles. All levels of team members contribute something to our team and are considered valuable team members!
Team Requirements For
Bedford Express, FIRST Robotics Team 1023
In order to earn travel privileges with the team, a team member must complete a minimum set of requirements by the end of build season to remain an active member of Bedford Express. The basic team requirements are as follows:
Be a positive role model, exhibiting gracious professionalism at all times, for FIRST, Bedford Public Schools and Bedford Express
Attend the FIRST season kickoff
Pay $50 participation fee by due date.
Attend all Saturday build season practices for at least 2 hours and the team lunches
Give sponsorship letter to at least 4 businesses (At least one new business)
Participate in assigned cleaning tasks by house
Clean up after oneself before leaving the center
Volunteer a minimum of 7 hours of community service with at least 2 of them being FIRST service
20 hours of practice time during build season
Attend Parent Meeting with Parents
Turn in Travel forms by due date
Participate in Sponsor Scavenger Hunt
Varsity team members will always be given preference for key positions and events on the team. To be a part of the drive team, students must be participating at the varsity level. In order for a team member to receive a varsity award & varsity status they must* achieve the following yearly commitments***:
Jr. Varsity Level: (1 yr = FIRST pin, 2 yrs = FIRST Patch, 3 yrs = third year bar, 4 yrs = Varsity Letter)
Attend all mandatory meetings** (Parent Meeting, Thursdays during build and "Travel Tuesdays")

Participate in 40 hours of practice during the 6 week build season

Full attendance for

all assigned

competitions (one day per district competition)

Acquisition of $300 in new sponsorship money or participate in 1 business presentation to secure sponsorship for our team

Give sponsorship letter to at least 6 businesses (At least one new business)

Documentation of 10 hours of approved community service for our team
​
Varsity Level (1 yr=FIRST Patch, 2 yrs = Varsity Letter, 3 yrs = Varsity and 3rd year bars, 4 yrs = 4th year bar and graduation cord):
Attend all mandatory meetings** (Parent Meeting and "Travel Tuesdays")

Participate in 80 hours of practice during the 6 week build season (Kick Off – Lock Up)

Full attendance for

ALL

competitions (all days)

Acquisition of $600 in new sponsorship money or participation in 2 business presentations to secure sponsorship for our team

Give sponsorship letter to at least 8 businesses (At least two new businesses)

Documentation of 20 hours of approved community service for our team
* An Override of any requirement may be given at the coach's discretion in emergency situations including severe illness, death in a family or extreme financial hardship
if
the team member communicates said emergencies
prior to
missing an event or deadline.
**If you are going to miss a mandatory meeting for a valid reason, you must make up the missed hours, and you must speak with a coach about what you missed. Notification prior to the absence is required for an exemption, but exemptions will not be granted multiple times to the same team member. The reason you missed must be indicated on your sign in sheet. Unexcused absences (no prior notification) will be made up by doubling the missed hours, and speaking with Coach May or Coach Nick.
***Team members participating in multiple school sports will be given special exemptions for missed requirements provided the dual sport athlete contacts the coaches early in the season to set up a plan to achieve varsity status. The athlete must sit down with an advisory board (coaches of BX and alt. sport if possible, captains, & mentors) to approve the plan. An attempt must be made to work together so that the BX member can be productive in both activities.
Click here to link to our Requirements and Awards
Powered by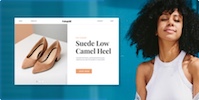 Create your own unique website with customizable templates.