Upcoming Event and Fundraiser Info
Bedford FRC Competition (Click for Event FIM Page)

For the third year in a row, we are holding a competition here at our very own Bedford High School. A week six competition, this will be our third competition. We will be competing in front of our fellow students, teachers, and staff. We are returning to the competition as one of the reigning champions of the competition and are looking forward to follow this up with a similar feat as last year. Bedford competition will start on the 2nd of April and ends on the 4th.


World's Competition

We are confident that we will make it to world's this year which is held at St. Louis. We hope to have a great time at world's. World's starts on April 22nd and ends on April 25th.


Southfield Competition

This will be our first district competition of the year. It is during week one competition week that starts on the 28th of February and ends on the 1st of March.

Woodhaven Competition

Woodhaven will be our second tournament held in week three starting on March 12th and ends on March 14th.


State's Competition

We are planning on attending Michigan State's held at Grand Rapids this year. State's start on the 9th of April and ends on the 11th.

Powered by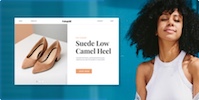 Create your own unique website with customizable templates.