Tesla House... "Down With Edison!"
House Leader: Ankit Patel

House Members: Ethan Bellino, Charlie Cook, Youssef Moosa, Hayden Goldberg, Shane Miller, Emily Grimm, Reed Drown, Morgan Pross

Our Purpose:

This fundraiser is meant to fund our massive FIRST FRC Robotics team. The "200 for $20" fundraiser will help us cover our robot build, travel, and supplies expenses. Each team mate is encouraged to ask their family, friends, and teachers for donations. The Tesla House would be very thankful if YOU donated $20 dollars today! We need your help!
Powered by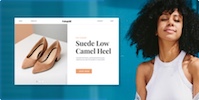 Create your own unique website with customizable templates.