Donate $20 to Take our Team to Worlds!
"You must never be fearful about what you are doing when it
is right." ~Madame Curie
Oppenheimer House
House Leader: Matthew Siesel
House Members: Morgan Kelly, Eric Puls, Kira Hanusz, Kelsey Kennedy, Allison Grimm, Adam Kuhn, Maegan Pete, Kyle Richardson
Every year, the team has a fundraiser called 200 for $20. This year, however, the five houses of BX are competing against one another to reach this goal of $4,000. The money donated to our team because of this fundraiser will go to our travel expenses, our uniforms, and parts for our robot and team. This will also help keep us on top of our team costs. Since Curie house has a lot of the youngest and newest team members, we want to prove to the other houses that we are just as, if not more capable of raising money for the team than the other houses.
The FIRST program is a huge inspiration to these new team members, and staying on this team can add up to be very costly. We want to raise as much money as possible in order to keep up with these high prices. Travel exx can exceed $700 per person, and uniforms add up to be much more; this particular fundraiser helps us a lot with lowering these prices for our team members.
Without raising enough money, our team could potentially not be able to afford going to some competitions. World's Competition, which is the final competition in Saint Louis, will be a long trip filled with expensive bus fees and hotel stays. Donating $20 to our team will help lower these prices greatly and help make sure our team makes it as far as we can.

Our house name is Curie, which was named after the famous scientist, Madame Curie. Her experiences in radiation and science inspired our house leader, Allison Grim, to name our house after her. Curie House has 7 new team members, so we are constantly doing our best to make our new members feel welcome and excited to be a part of the team. Curie House is working hard to raise money for our team.
Powered by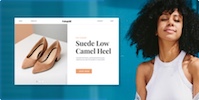 Create your own unique website with customizable templates.