Kroger Community Rewards Card
Kroger Community Rewards Card
Kroger donates money to our team when you connect your Plus card to our robotics account. There are step-by-step instructions are below. Kroger dispenses the money every quarter, but they do not provide us with how much comes for specific people. So, to get credit for your shopping, you must submit quarterly print-outs of your donation amount.
This amount can be found by logging into you Kroger account online and going to the
rewards page
. Then, click the "view your rewards button". After that, print the page that shows your reward. It is important that the print date, name, and the donation amount are visible in the print out. You are welcome to black out any other personal information. These printouts will need to be turned in at the center after the end of each quarter. If the name of the account is not the same as your team member's name, please write the team member's name on each page you turn in. In the past, we have taken emailed receipts; but, from this point on, we will only take printed copies. This needs to be done each quarter and once a new quarter begins, the old quarter is no longer visible to you.
Quarter Dates:
May - July
August - October
November - January
February - April
Step by step instructions:
Go to
www.krogercommunityrewards.com
Click OHIO <-- Bedford stores are in the "OHIO" region!
If you were registered in the program last year Click "Re-enroll"
1. Put in your e-mail
2. Put in your password -(If you forgot the password you set up please go thru the "
Forgot you password
")
3. Find your organization by typing in your organization's NPO number
4. Click the "Select Your Organization" (BEDFORD EXPRESS ROBOTICS-BEDFORD HIGH SCHOOL- 83887)
5. Click the" Save Changes"
OR…
If you have
never
been a part of Kroger Community
Rewards.com
, Kroger.com or registered with the scan bar method last year — Click "Enroll".
1. "Sign up today" (to the right)
2. Enter your zip code and click "Search"
3. Click on the arrow to display the list of stores in your zip code and highlight your preferred store
4. Enter in your email and password
5. Click "Next"
6. Key in you Kroger Plus Card Number (If it says that this card has already been used, please call the number on the back of your card)
7. Enter the security code (from the box above it)
8. Enter in your contact information.
9. Click on "next"
10. Verify that your account information is correct. Check box for agreement of the terms and conditions and click "complete information"
11. Kroger will send an email that you entered earlier in the process. (this can take up to 10 minutes)
12. Open the email that Kroger sent. Read the email and either click on the link within the email or copy and paste it into your browser.
13. Sign in: click on the "Click here "button and then type in your email and password.
14. Under Kroger Community Rewards Section at right, click "Edit Kroger Community Rewards Information."
15. Find your organization (BEDFORD EXPRESS ROBOTICS-BEDFORD HIGH SCHOOL – 83887)
16. Click on the organization name that you want. Please make sure that you click on the circle to the left of your organization so that it becomes highlighted.
17. Click on "Save Changes"
18. Scroll over the page and make sure all information is accurate
You are now successfully "registered" for Kroger Rewards.
Powered by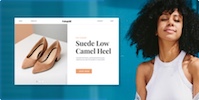 Create your own unique website with customizable templates.