1023 Service Projects
Bedford Express encourages all team members to participate in service projects for our community. Team members pursuing Varsity status must complete 20 hours of service including 15 hours of service to the FIRST community. These FIRST hours include mentoring FIRST teams and/or working at competitions. Junior Varsity candidates must complete 7 hours of service, with 3 of those being to the FIRST community. Many of our team members earn many more than the required number of service hours.
Adopt-A-Road

Bedford Express has been participating in the Adopt-A-Road program for many years. We clean a mile and a half section of main road in our community. We clean our section of the road 3 times a year. This helps our community look nice.

Adopt-A-Road
​Summer Camp

Bedford Express has hosted a FLL/JFLL summer camp in order to entice potential future robotics members, as well as to teach young minds how fun learning can be!

Tournaments!

Bedford Express for the past few years has hosted an FTC tournament right at Bedford Junior High School and Bedford Senior High School!
​
Halloween Party

Bedford Express enjoyed benefiting the community by scaring little future innovators at the Bedford Express Halloween party.


Powered by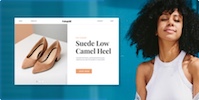 Create your own unique website with customizable templates.