FRC Team 1023, The Bedford Express
Bedford High School
Welcome to FIRST Team 1023, Bedford Express!

We are FIRST robotics team 1023, Bedford Express, and we are delightfully competing in our 17th year in the FRC program. Each year we get a new challenge and through the years there have been a variety of themes from soccer, to the moon and back. In 2019, our challenge is called FIRST Destination: Deep Space. This year is all about space. For the first year in FRC, the competition this year has no autonomous mode, but a sandstorm mode, where teams can no longer see the game field! In the sandstorm phase, teams will have to make their way throughout the field blinded or with a camera build into the robot, like a rover! After sandstorm, the field is cleared and teams have to fix and fill up rocket ships by covering holes in the rocket ships with hatch panels, then filling it up with cargo for lift off!

We've been competing as an FRC team since 2003, and we have accomplished many things in that time. In our first year, we won the Rookie All-Star award which honors a rookie team on outstanding work outside of just the robot competition. A noticeable award we won is the Engineering excellence. In 2011, we won our first Chairman's Award off the Inspires idea. In 2014, we won our fourth Chairman's Award and two District Competitions. In 2015 we won a district Chairman's Award, 3 district events, the Michigan State Championship and the Archimedes Division at worlds! These accomplishments could not have been possible without the help of our mentors, coaches, graduated members, and, of course, our wonderful sponsors! We will continue to grow and succeed in competitions thanks to the help of these wonderful people

Our team is open to all Bedford High School students!

​

Interested in joining our team? Applications can be found here! Interested in mentoring our team? Fill out an application here!Interested in checking out our YouTube channel? A link to our channel can be found here!​Interested in joining our team as a sponsor? A link to our Join As A Sponsor form can be found here!

---
---
This team is brought to you by our amazing sponsors. Please support them!
Go to our Sponsors page to see the rest of our amazing sponsors and friends!
If interested in sponsoring our team, click the link above to join as a sponsor!
Powered by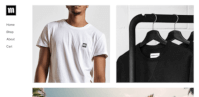 Create your own unique website with customizable templates.